We have been working with what started as a pair of birds that are exhibiting a unique trait, one we hope will eventually lead to the recognition of a new pattern in peafowl.  This potential pattern starts with the birds looking like a normal barred type but as they reach maturity they begin to show white in their feathering.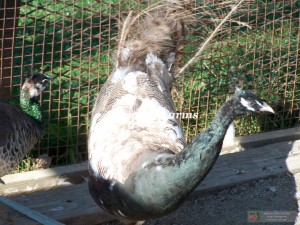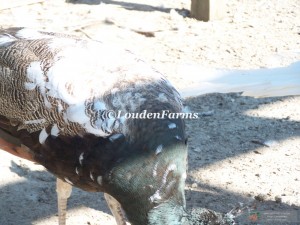 This white is random in nature and appears throughout the bird.  Once the white feathering begins to appear, with each yearly molt it both changes location and amount.
If you look through our gallery of pictures you will see pictures of birds that look very different from one another. THIS IS THE SAME BOY!  The pictures are just taken over the course of several years.  As you might have guessed this is a project we are very excited about!
In addition to our beautiful boy, we have acquired his mother who also carries this same trait.  In years past, to both help the genetic pool and hopefully increase the potential number of chicks to carry this trait, we have included other barred bronze hens to complete a breeding quad.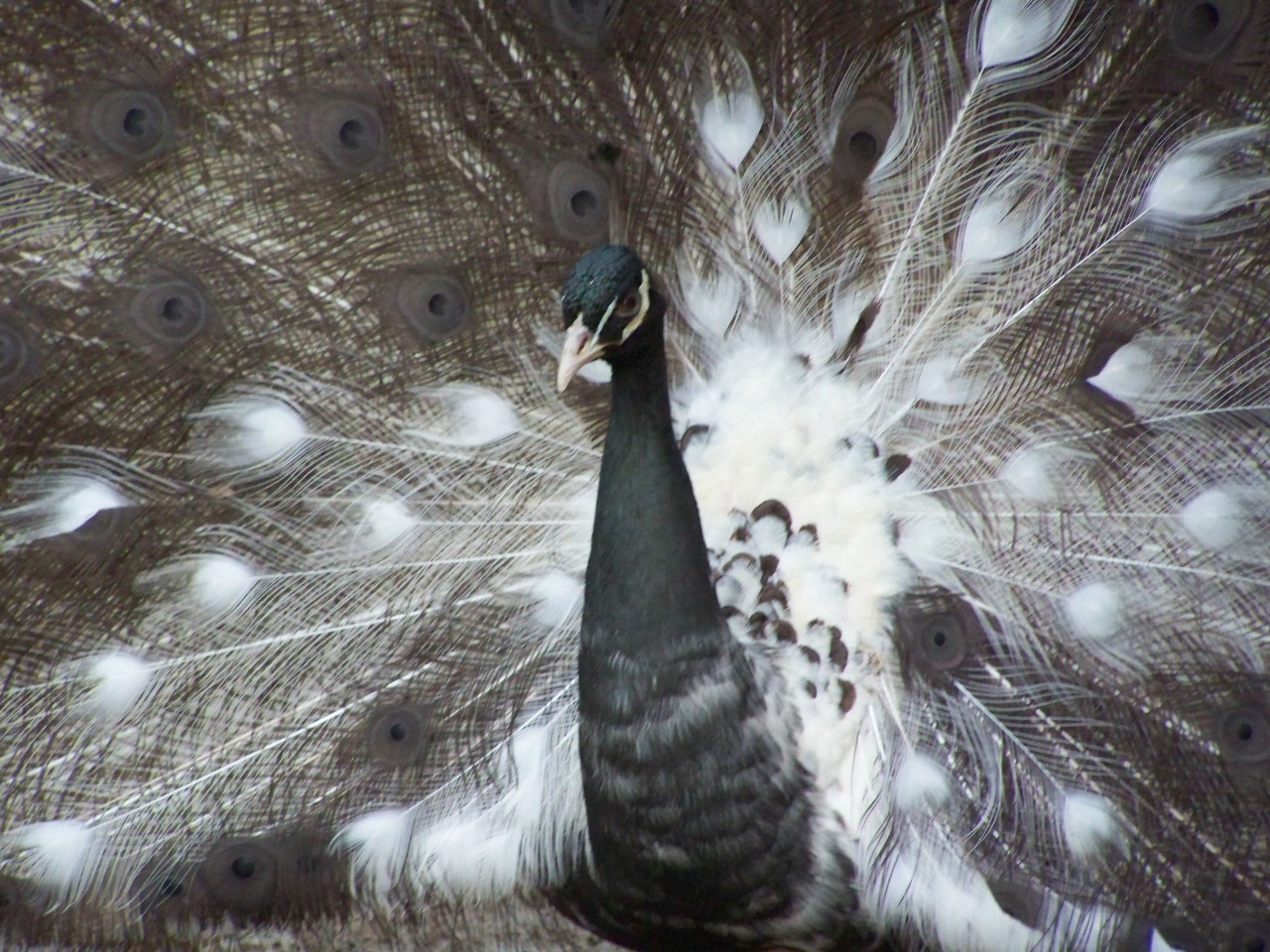 In 2013 we are VERY excited to announce that we will be running only a trio but that trio will be our main male, his mother and one young hen from our 2011 breeding of this particular pen.  This will be the first year we will only be breeding birds that carry this trait, we hope this will help further our goal.  As we continue into the breeding season in 2013 we look forward to more chicks and continuing our project.
As this is still in the project phase, we are not yet releasing any hatching eggs or birds from this pen.  If you would like to be added to our wait list for notifications when we are you can Email Homer.